Social Media Made Simple-Help with Social Media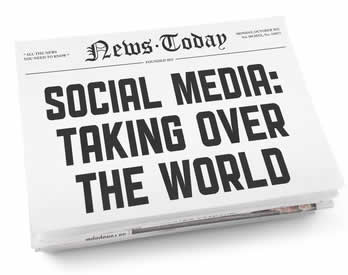 Social Media Experts - Consultation and Set-up
Are you seeking assistance with social media management, consulting or monitoring?
Contact us for a free consultation about how we can lend a hand with your social media needs and the benefits to your business.
Contact:
Chris Johnson - Project Coordinator
chrisjo@webmasterdeveloper.com
760 735-8690
Why Social Media?

Social Media Helps with business networking. The internet is ever changing and to keep up is a maze of opportunities to grow your business or web site presence.
Social activities like sharing and recommendations drive sales.
90% of all purchases are subject to social influence
90% of consumers trust recommendations from people they know
67% spend more online after seeing recommendations
Sharing and recommendation behavior is growing.
75% of Facebook users have "Liked" a brand
53% of Twitter users have recommended companies or products
Research has shown that the likelihood of purchase increases when people have a social connection with a brand or product.
Why "On-line"?

The platforms for Social Commerce are expanding rapidly; the audience on Facebook, is over 800 million users and soon it will cross the 1 billion mark. More than 2.5 million websites have integrated with Facebook, with 10,000 more added every day.
The Top Keys to a Powerful On-line Presence
Twitter
Facebook
E-mail
Website
Blog
YouTube
Pinterest
Properly deployed and utilized, these tools all together, or in some combination, will help you successfully establish, grow and manage your brand on line
We can help you build your community for brand awareness, web site traffic and sales.
Packages, custom consultation and a la carte packages available.
Contact:
Chris Johnson - Project Coordinator
chrisjo@webmasterdeveloper.com
760 735-8690
Users have also searched for:
Help with social media marketing
Social media consultants'
Social media made simple
What does a social media consultant do
Social media integration