E-Commerce for Your Business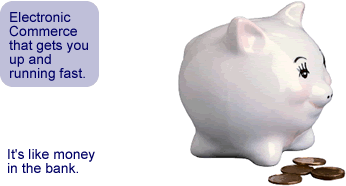 All of our web hosting plans offer the CTZenCart Shooping Cart software for free to our clients.
CTzencart is a robust, yet easy-to-use, shopping cart based on the osCommerce GPL code. As it is open source, and built using PHP, you can quickly and easily get it set up on any Shared Hosting Plan that WebmasterDeveloper offers. With a high degree of flexibility, but without the high overhead required for set up and administration, CTzencart is the perfect choice for merchants looking to get their storefront online and profitable as quickly as possible.
As an added benefit, WebmasterDeveloper is offering CTzencart FREE of charge to all customers.
Features & Benefits
Easy Installation - Installation of CTzencart couldn't get any easier: simply log in to our Control Center, expand the Resources menu and click on "ZenCart Install". We automatically copy all required files to the root of your site, and then provide you with a link, complete with all of the specific information you need, to finalize the installation. We even clean up the installation and secure your site and your cart after the installation is finished. You'll be ready to go in a matter of minutes.


Modular Design - As CTzencart is based off of open source code, there is a large community of developers who are working to improve the product with "modules". These "modules" add functionality to the cart automatically, things like shipping and payment options, integration with Froogle (Google's marketplace), eBay, and more. Virtually all modules are available for download for free, and are easily brought into your store and activated through the Administration section.


Extremely Flexible - CTzencart offers a number of tools that you can use to add functionality and even profitability to your store. For example, included is a Banner Manager, giving you an opportunity to sell advertising space on your site that helps you generate revenue. In addition, CTzencart supports multiple languages thus giving you a wider reach for your offerings.


Complete Administration - Administration of your store is essential, and CTzencart gives you the tools you need to manage your storefront, your catalog and your livelihood. Manage everything from coupons and gift certificates to your full product catalog. You can integrate modules, adapt new templates and skins, and even view visitor statistics for your store, including information on the visitors currently browsing your products.


Supports Unlimited Products - Many shopping carts limit you to a certain number of total products you can sell. CTzencart removes this restriction and allows you to offer an unlimited number of products. There is even a method available to offer downloads!


Integration With Existing Site - CTzencart is PHP-based meaning you can integrate it with any hosting Plan WebmasterDeveloper offers. In addition, you can modify stylesheets, upload and use separate templates, and customize the cart by adding or removing "siteboxes" (those sidebar tables you see on many shopping carts that detail specials, give new product focus, etc.). This makes it much easier to integrate CTzencart into your existing site.


Integration With CTMerchant - If you're going to sell products, you need a payment processor. CTzencart offers pre-loaded modules for the two gateways used by CTMerchant: Authorize.net and USA ePay. This means you can get set up with our payment solution and then integrate that solution into your shopping cart quickly and easily.
Payment Gateways
Accept Credit Cards in about 24 hours!
Looking for a payment gateway for your web site? Internet merchant services, retail services and gift card loyalty programs at low rates. No set up fees! Free Shopping Cart Interface. Accept donations online too.

A merchant process solution that fits.
You'll be able to accept Visa, MasterCard, American Express, Discover, Diners, JCB and debit cards. Additionally, all of our merchants receive access to the Merchant Accounting Detail (MAD) online reporting at no additional charge.
---

Many customers--especially small businesses--find it difficult to go through the time and expense required to create an electronic merchant account, buy secure certificates, and jump through the other hoops required to set up a full featured electronic payment system. Other businesses simply offer such a narrow range of products that it isn't cost-effective to pay for a full-scale electronic commerce account.
To meet the needs of those customers, we support the 2CheckOut Service. 2CheckOut is an outsourced vendor solution that can be easily integrated into any web site or shopping cart! This also allows our customers with Plan 0, Plan 1 or Plan 2 web sites to implement sophisticated E-commerce functionality on their web site without having to pay the extra monthly cost of Plan 3!
2CheckOut's simple and low cost fee structure requires very little initial cash outlay. In addition, 2CheckOut provides state of the art fraud detection, instant sales notification, comprehensive account management tools, and most importantly, safety and security for your customers. Also, 2CheckOut supports recurring billing, e-goods, and currency conversion for worldwide selling.
2CheckOut also provides your customers with high privacy standards, as well as enforcing strict standards of merchant integrity so your customers can be assured of your business' high standards of honesty and reliability. Click here to learn more about 2CheckOut's pricing and services.
WebmasterDeveloper.com uses 2CheckOut in our own business ventures.
LinkExchange Partners:
Want to get started with AI? Rent GPU from RunPod cloud platform for AI text or image processing.