More Royalty Free Photos from our partner for as low as 1.00 per image


Photo Search for more pictures for any project!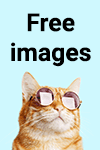 If you are seeking a design for your web site, try a template.
Use our handy search below to view, purchase and download web site templates by category or key word.
A website template will help you with the layout of your online business or service and keep your development costs down.
Call our project coordinators to help you select a web site template that is right for you.